Nobody likes to struggle in life. The emotional trauma of wrestling with a mental health issue, a troubled marriage, or a troubled child is a drain. These problems can spill over beyond the home. And the result is often a mental, spiritual, and physical disaster.
When Dan Jurek started Pax Renewal Center almost two decades ago, he understood that counseling services were just as vital to a person's health as exercise and nutrition. That's why he assembled a team of specialists, to provide a wide range of counseling services in Lafayette, not just for individuals, but the entire family. They use specialized conversations and innovative therapies to focus on what you want to achieve. Their guidance helps you stay with a plan to promote healing and bring the freedom you deserve.
To help individuals and families establish and find peace through life's many challenges, through a faith-based approach that focuses on the journey, not just the diagnosis.
Pax Renewal Center is the only faith-based team of seasoned counselors that focuses on the journey of the individual and family while serving as a guide to building a lifelong plan of peace and continued growth.
DIVERSITY, EQUITY, & INCLUSIVITY
Diversity is the beautiful reality of life reflected in the broadest

spectrum of individual expressions used to create a sense of identity to

live in our world. Inclusion is intentionally acknowledging the reality of

that diversity, holding the different identities and experiences of others,

and respectfully encouraging what each brings to the organization.
More
Dan is a Licensed Professional Counselor and Licensed Marriage and Family Specialist with more than 35 years of experience. His specialties are adult counseling and marriage and couples counseling. Dan is one of only a few therapists in Louisiana who has advanced training in Discernment Counseling for Couples by the Doherty Relationship Institute. This method is especially helpful when one or both spouses are considering divorce.
He can also assist with issues stemming from depression, anxiety, grief and loss, sex addiction, and eating disorders. Dan's years of experience and training also help clients with spiritual growth, life transition issues, and affair recovery.
Dan is recognized as a Clinical Fellow of the American Association for Marriage and Family Therapy (AAMFT) and a member of the American Counseling Association.
Dan Jurek, LPC-S, LMFT
Counselor, Supervisor, and Director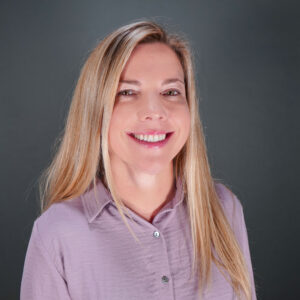 Dr. Amy Cavanaugh is a licensed clinical and medical psychologist serving the Acadiana area since 2005. Dr. Cavanaugh provides psychological assessment, psychotherapy, and medication management services to individuals and families, including children, adolescents, and adults. She utilizes medication, play therapy, cognitive-behavioral, and interpersonal therapy techniques to treat a wide variety of difficulties, including but not limited to: ADHD, behavior problems; trauma; parenting; attachment disorders; depression and mood disorders; anxiety; and adjustment to life stressors such as divorce, difficult relationships, and loss. She enjoys the creative and collaborative process of helping clients to find opportunities in crisis, rebuild their lives, and find renewed purpose and meaning. In addition to her private practice, Dr. Cavanaugh provides consultation services to hospitals and the family court system, and is a frequent contributor to local media on mental health topics.
Dr. Cavanaugh earned a Bachelor of Science Degree in Psychology from Louisiana State University-Shreveport, a Master of Science Degree in Psychology from the University of Louisiana at Lafayette, and a Doctor of Philosophy Degree in Clinical Psychology from the University of Arkansas. Dr. Cavanaugh completed internship and post-doctoral fellowship training at Tulane University Health Science Center with a specialty in infant mental health and pediatric psychology. In 2011, Dr. Cavanaugh earned a post-doctoral Master's Degree in clinical psychopharmacology from Alliant International University.
Dr. Cavanaugh is a parishioner at Our Lady of Wisdom Catholic Church where she serves in children's ministry. She also volunteers at the Academy of the Sacred Heart, and she is a member of the board of The Family Tree. Dr. Cavanaugh is also an avid endurance athlete and is passionate about distance running and triathlon.
Dr. Amy Cavanaugh
Medical Psychologist
Candace is a Licensed Professional Counselor who has helped clients with relationship difficulties, trauma, abuse, life transitions, grief and loss, anxiety, depression, eating disorders, women's issues, anger, divorce, ADHD, and behavioral issues. She holds a Master of Science degree in counseling from the University of Louisiana at Lafayette.
Candace Hanson, NCC, LPC, RPT
Counselor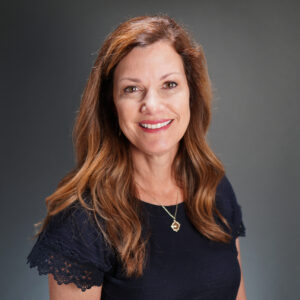 Brenda is a Provisional Licensed Professional Counselor (PLPC) who holds a Master of Arts Degree in Clinical Mental Health Counseling. She works with individuals and couples struggling with anxiety, attention disorders, depression, grief/loss, as well as marital and interpersonal issues. She utilizes evidence-based approaches and strives to empower clients in achieving personal goals. In addition, Brenda holds a Bachelor of Arts Degree in Elementary Education and has over eleven years of experience as a teacher.
Brenda Poche, PLPC, NCC
Counselor
Ali earned her Masters of Science degree in Clinical Mental Health Counseling from the University of Louisiana at Lafayette and has a Bachelor of Science in Child and Family Studies. She works with children, families, adolescents, and adults either individually or in a group setting. "I tailor my approach to counseling based on the client's needs and personality type. My goal is for you to feel as though, since coming to counseling, your life has improved in such a way that aligns with the values that matter to you most."
Ali Rodriguez, PLPC
Counselor