ABOUT PAX RENEWAL CENTER
Faith Based Counselors
Nobody likes to struggle in life. The emotional trauma of wrestling with a mental health issue, a troubled marriage, or a troubled child is a drain. These problems can spill over beyond the home. And the result is often a mental, spiritual, and physical disaster. Faith based counselors can help
When Dan Jurek started Pax Renewal Center almost two decades ago, he understood that counseling services were just as vital to a person's health as exercise and nutrition. That's why he assembled a team of specialists, to provide a wide range of counseling services in Lafayette, not just for individuals, but the entire family. They use specialized conversations and innovative therapies to focus on what you want to achieve. Their guidance helps you stay with a plan to promote healing and bring the freedom you deserve.
To help individuals and families establish and find peace through life's many challenges, through a faith-based approach that focuses on the journey, not just the diagnosis.
Pax Renewal Center is the only faith-based team of seasoned counselors that focuses on the journey of the individual and family while serving as a guide to building a lifelong plan of peace and continued growth.
DIVERSITY, EQUITY, & INCLUSIVITY
Diversity is the beautiful reality of life reflected in the broadest

spectrum of individual expressions used to create a sense of identity to

live in our world. Inclusion is intentionally acknowledging the reality of

that diversity, holding the different identities and experiences of others,

and respectfully encouraging what each brings to the organization.
More
Meet OUR TEAM of Faith Based Counselors
Dan is a Licensed Professional Counselor and Licensed Marriage and Family Specialist with more than 35 years of experience. His specialties are adult counseling and marriage and couples counseling. Dan is one of only a few therapists in Louisiana who has advanced training in Discernment Counseling for Couples by the Doherty Relationship Institute. This method is especially helpful when one or both spouses are considering divorce.
He can also assist with issues stemming from depression, anxiety, grief and loss, sex addiction, and eating disorders. Dan's years of experience and training also help clients with spiritual growth, life transition issues, and affair recovery.
Dan is recognized as a Clinical Fellow of the American Association for Marriage and Family Therapy (AAMFT) and a member of the American Counseling Association.
Dan Jurek, LPC-S, LMFT
Counselor, Supervisor, and Director
Candace is a Licensed Professional Counselor who has helped clients with relationship difficulties, trauma, abuse, life transitions, grief and loss, anxiety, depression, eating disorders, women's issues, anger, divorce, ADHD, and behavioral issues. She holds a Master of Science degree in counseling from the University of Louisiana at Lafayette.
Candace Hanson, NCC, LPC, RPT
Counselor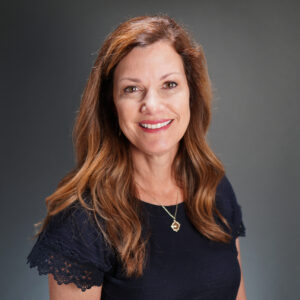 Brenda holds a Master of Arts Degree in Clinical Mental Health Counseling. She is a Certified Trauma Professional (CTP) and works with individuals and couples struggling with anxiety, attention disorders, depression, grief/loss, as well as marital and interpersonal issues. She utilizes evidence-based approaches and strives to empower clients in achieving personal goals. In addition, Brenda holds a Bachelor of Arts Degree in Elementary Education and has over eleven years of experience as a teacher.
Brenda Poche, PLPC, NCC, CTP
Counselor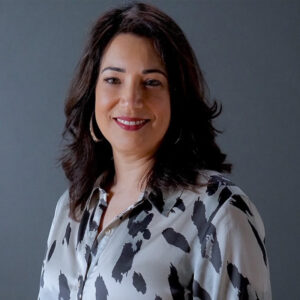 Jeane earned her Master degree in Professional Counseling from Liberty University. She is a Certified Trauma Professional and has experience using some of the best evidence-based treatments in her practice such as EMDR, CBT, TBRI, TF-CBT, Prepare/Enrich, Gottman, EFT, and others.
Jeane is passionate about seeing healthy family dynamics, helping people to find personal wellness, and caring for children, adolescents, and adults with trauma. A native of Brazil, Jeane worked as an educator for 12+ years, a business owner, a curriculum developer, and a group facilitator. Her focus has always been on collaborating with individuals and groups in their pursuit of congruence, balance, and knowledge. Having attended extensively to populations of different ages and nationalities, Jeane learned the importance of reaching people where they are and acknowledging their differences, dreams, and potential.
Jeane is married to Oliver, with whom she has "grown older" for more than two decades and has enjoyed the adventurous road of parenting teenagers and young adults. Her family loves to fish, hunt, travel, watch movies, or just spend time with family and friends. Their family attends church regularly and is committed to knowing God and being a tool in His hand.
Jeane Carmichael, M.A., NCC, PLPC, CTP
Counselor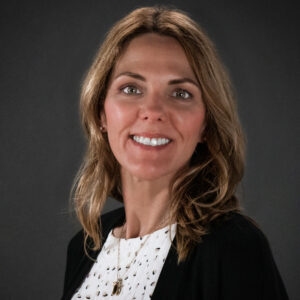 Blake is a Licensed Professional Counselor (LPC) and holds a Master of Arts in Counseling from Louisiana State University. She works with adult individuals struggling with grief/loss, anxiety, depression, and life transition difficulties. She also offers health coaching and weight management counseling services. Blake uses a solution-focused, collaborative process to address her clients' mental and physical health and helps them build on their strengths to improve their quality of life.
Blake Valdetero, LPC
Counselor
Request An Appointment
Please enter your desired time for an appointment. This does not confirm your appointment. You will be contacted to confirm.